Felling site and forest valuation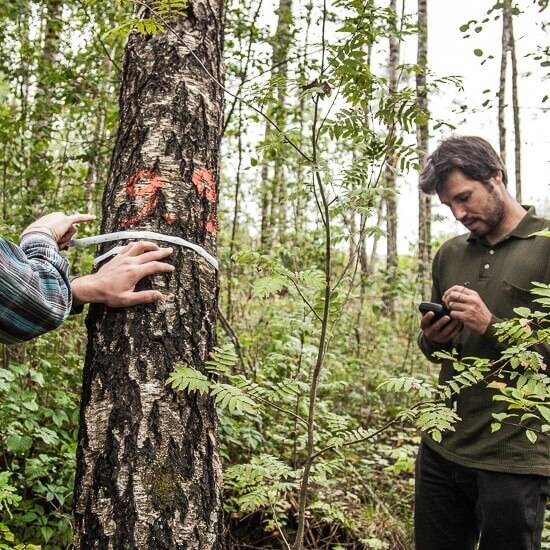 Accurate valuation of felling areas and forests is the basis for a successful and profitable auction sale.
We evaluate felling areas by adding up the possible income from the sale of different ranges of products and deducting forest logging costs from the obtained amount (cutting down trees, transporting them to the point of processing or purchase). E-silva uses data submitted to the system by round timber buyers, processors, and forest logging service providers to calculate felling area prices. Thanks to the provided data, we have daily access to the latest market information.
We evaluate forest property by determining the amount of wood and its value to be processed currently, as well as the value of the volume to be processed in the future, which is currently discounted.
The service is available anywhere in Latvia.
Forest inventory