Felling site pruning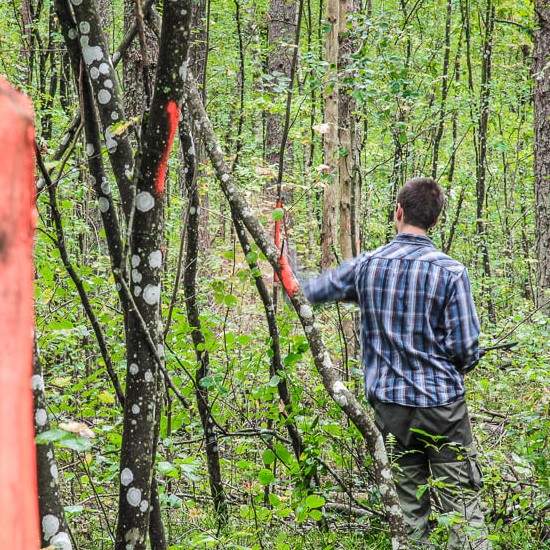 We cut felling area fire breaks and prepare the forest for logging.
When cutting felling area fire breaks, we ensure not only the fulfilment of legislative requirements for obtaining a felling area certificate but also that the boundaries of the area are clearly visible to the lumberjack at any time of the day, by additionally marking them. Such a work approach avoids misunderstandings and unnecessary expenses.
The time required to provide the service is 2 to 15 working days. The service is available anywhere in Latvia.
Felling site and forest valuation